The Weed Demon
If you are looking for a top water bait that can multi-task, then the Weed Demon, from Snag Proof is the bait of choice!
It is a brilliant bait, which has a unique way of repelling the thickest of weeds. Thanks to Snag Proof we can now 'walk the dog' in virtually any type of terrain for top water Bass fishing. Each of the two hook points have a plastic mold which helps steer away the weeds from the hook point itself, yet it looks and feels like it was meant to be there!
A top water Bass angler should not be without the Weed Demon. Whether you 'walk the dog' or twitch it slowly its design was well thought out and I must say it sure works for me!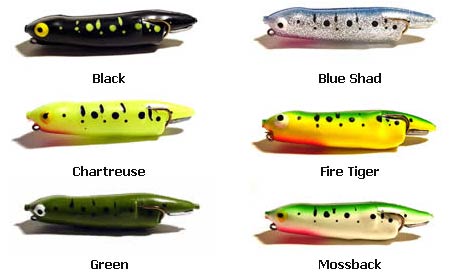 Purchase The Weed Demon at LBF store.
Click Here.
back to Pro Bass Fishing Tackle Page
http://www.landbigfish.com/images/store/swatches/Snag-WeedDemons.jpg